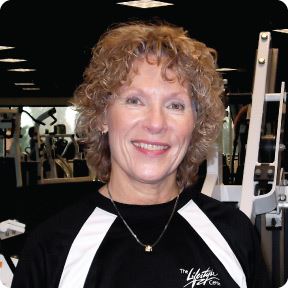 To learn more about the memberships we offer,
call us at (559) 624-3400
Barbara Harrell
Certifications/Education:

Personal Trainer - American Council on Exercise (ACE)

Personal Trainer & Instructor - Aquatic Exercise Association (AEA)

Jazzercize Instructor/ Franchise Owner

Business Member - (Idea) Health & Fitness Association

Training Specializations:

Complete Body and Fitness Training

Functional Fitness

Post Rehabilitation Workouts

Weight Loss

"If you want some things to change, then you have to change some things. Its about you, and only you can make it happen...but I can help."

Personal Hobbies, Interests:

Fitness, cooking & baking, reading, spending time at the beach, spending time with family.