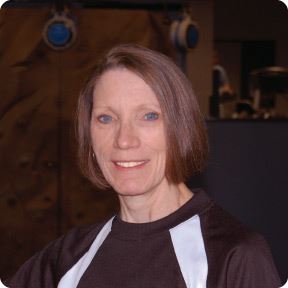 To learn more about the memberships we offer,
call us at (559) 624-3400
Carol Zarndt-Salvador
Certifications/Education:

Certified Personal Trainer

International Sports Science Association (ISSA)

HeartSaver/ AED Certified

Training Specializations:

Balance

Core Training

Strength Training

Weight Loss

I believe healthy living (a balance between good nutrition and exercise) is the starting point for any successful training program. It is a life-long endeavor, not a short term fix. Each client is unique, their programs will be designed to meet their specific needs and goals. It will be a team effort - the client will have to do the "work", but I will guide them every step of the way!

Personal Hobbies, Interests:

Spending time with family and friends, exercising, weight training, music performance (vocals and instrumental), travel (local and abroad), cooking and baking, watching football (Go Pack!), and riding elephants.