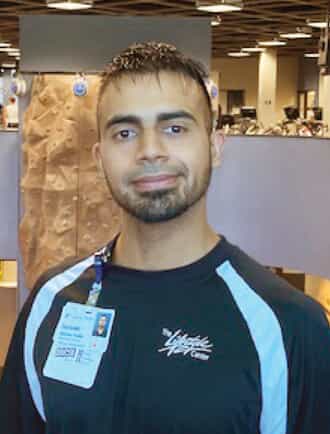 To learn more about the memberships we offer,
call us at (559) 624-3400
Gonzalo Padilla Guzman
Certifications/Education:

Associate in Arts Kinesiology Degree

Bachelor's Degree in Exercise Science

ACE- Certified Personal Trainer

Training Specializations:

High Intensity Interval Training

Post Rehabilitation Workouts

Total Body Resistance Exercise

Creating a healthier version of yourself by taking one step at a time. Be a "Jack of all trades."

Personal Hobbies, Interests:

Basketball, Swimming, Running.

Studying new and innovative weight lifting techniques.