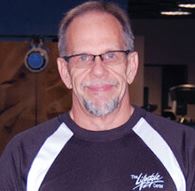 To learn more about the memberships we offer,
call us at (559) 624-3400
Gregg Willett
Certifications/Education:

Certified Personal Trainer and Certified Corrective Exercise Specialist

Training Specializations:

Balance

Flexibility

Functional Movement

Everyone needs a coach in their corner to guide them on their journey to being fit and losing weight. This is why I became a personal trainer. Come join me in the war against obesity and sedentary living!

I specialize in flexibility, balance and functional movement! Exercise for the over 50 population.

Personal Hobbies, Interests:

I enjoy most outdoor sports; fishing, golf, and spending time with my family are my greatest interests. In addition, I am constantly reading to learn the most current and efficient exercise techniques available.