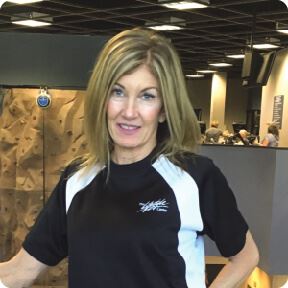 To learn more about personal training that we offer,
call us at (559) 624-3449
Jill Allen
Certifications/Education:

Bachelors of Science Degree in Psychology

Certified Personal Trainer

American Council on Exercise (ACE)

CPR and AED Certified

Training Specializations:

Functional Training

Marathons

Pilates Mat

PNF Stretching

Senior Fitness

"I enjoy helping people find the love in exercise. Once you love it, you can make it a part of your life forever."

Personal Hobbies, Interests:

Cycling, Water Skiing, Hiking, Dancing, Nutrition, Spending time with Family.