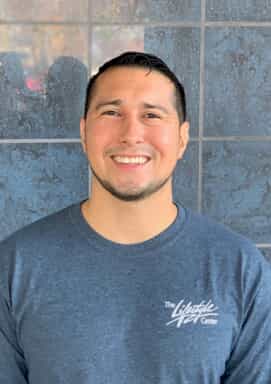 To learn more about the memberships we offer,
call us at (559) 624-3400
Matthew Contreras
Certifications/Education:

BS in Athletic Training

ATC: Certified Athletic Trainer

NASM-CPT Certified Personal Trainer

FMS Functional Movement Screening Level 1

Training Specializations:

Plyometrics

Post Rehabilitation Workouts

Sports Specific Conditioning

Strength Training

"I believe in being functional with exercise and following movement patterns." Fitness should be fun, however serve a purpose in keeping us healthy."

Personal Hobbies, Interests:

Hiking, Working out, Pickleball, Basketball, Tennis and Golf.