Medical Continuation Referral
Medically Based Fitness Programs Centered around Your Needs
Click here to download our Medical Continuation Referral form.
Have you been diagnosed with a medical condition that may benefit from continued care through exercise? If exercise is appropriate for your condition, you may be eligible to enroll in a one-time, complimentary 30-day membership to experience how exercise can affect your medical condition.
After discussing your options with your physical therapist or physician, have them complete this medical continuation referral form and indicate any special precautions or instructions.
Next, come into the facility to speak with a Membership Representative about your complimentary 30-day membership. A valid ID will be required upon enrolling. Committing to a membership with The Kaweah Health Lifestyle Fitness Center before your 30-day complimentary membership ends allows you to receive our lowest enrollment fees offered to continue your membership.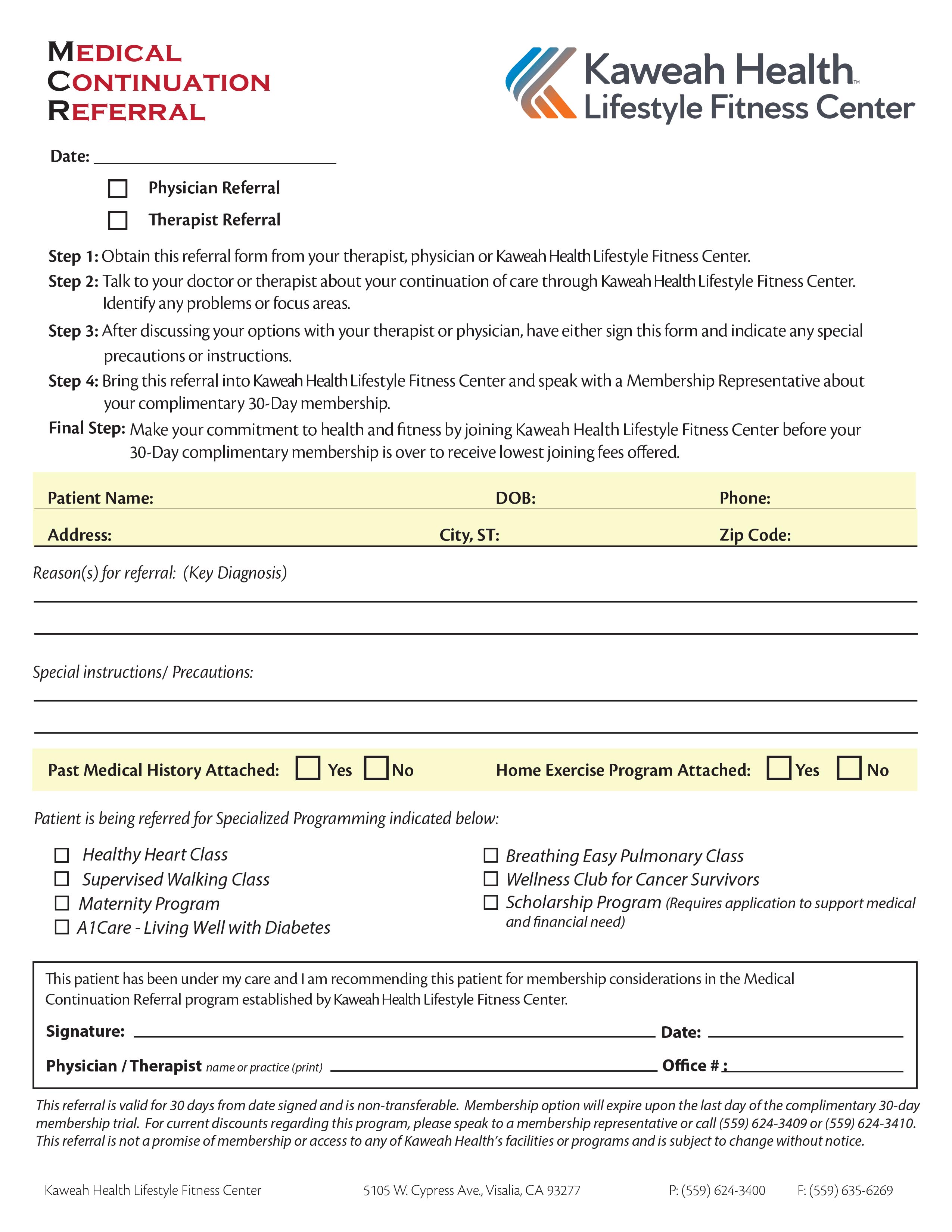 ​
Please contact our membership department at (559) 624-3410 for more information on medically-based membership options.